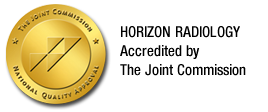 Let our proprietary system simplify your requests, reporting, and generating statistics.

May 25-28
Orlando, Florida
February 22, 2010
Horizon Radiology signs contract with Oklahoma hospital
Support
Technical Assistance
If you are experiencing problems sending studies to Horizon Radiology or have questions regarding your log in credentials please contact technical support at 1-877-464-4483, option #6
Radiologist On-Call
If you have questions regarding a report or would like to speak to the radiologist on-call please call 1-877-464-4483, option #1
Reports
If you did not receive a fax copy of your report, please log in to your account and select the "Reporting" tab. Select the desired report. You will have the option to print or re-fax the report. If you have any questions, please contact customer support at support[at]nightforceradiology.com (replace the [at] with @ before sending the email).
Remote Support