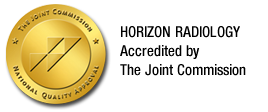 Let our proprietary system simplify your requests, reporting, and generating statistics.

May 25-28
Orlando, Florida
February 22, 2010
Horizon Radiology signs contract with Oklahoma hospital
Contact Us
We appreciate your interest in Horizon Radiology. Please use the form below to request more information, submit questions, and/or provide feedback. You will be contacted by a Horizon representative within 1 business day.