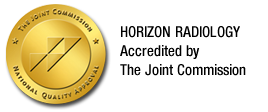 Let our proprietary system simplify your requests, reporting, and generating statistics.

May 25-28
Orlando, Florida
February 22, 2010
Horizon Radiology signs contract with Oklahoma hospital
Careers
Take your career to the next level by joining our team of experts at Horizon Radiology. If you are interested in becoming a member of a nationally-recognized teleradiology team, contact us today.
As a member of the Horizon Radiology team, you will enjoy access to the cutting-edge technology, opportunities for growth, flexible scheduling and the chance to work with top radiologists in a challenging, fast-paced environment.
For information about current openings within our organization, submit your contact information below. Fields marked with * are required. You will be contacted by a Horizon representative within 3 business days.